Split System Air Conditioner
Supply & Installation from $1195
Create the perfect environment for your home or business.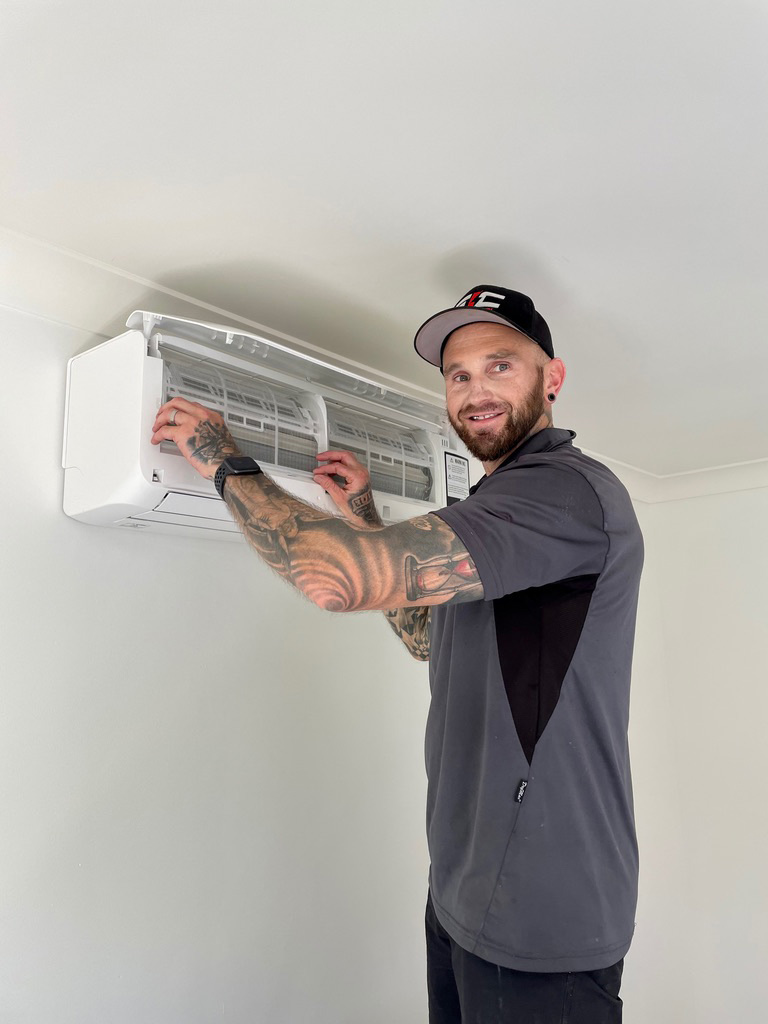 Get in touch today
Want to know more about our Air Conditioning?
Send us a message below and we will respond with a quote asap!
Split System Air Conditioning Supply and Installation Prices
EIC Electrical air conditioning installation team can supply install all brands of air conditioners. To make things a little easier for you we have included a budget, standard and premium package in our prices below.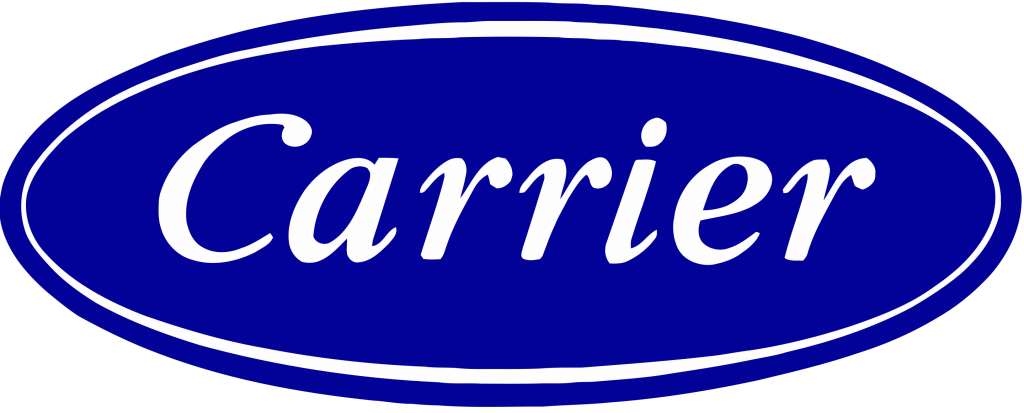 Carrier
AURA ULTIMATE Reverse Cycle Air Conditioning Unit with Wi-Fi
2.0kW split set

$1250

2.6kW split set

$1385

3.5kW split set

$1515

5.0kW split set

$1845

7.0kW split set

$2340

8.0kW split set

$2885

9.5kW split set

$3045
 Download Product Brochure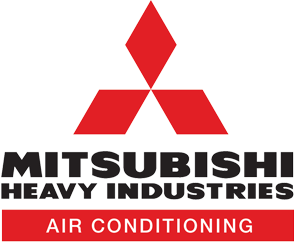 Mitsubishi Heavy Industries
Avanti Series & Bronte Series
1.7kW split set

$1195

2.0kW split set

$1475

2.6kW split set

$1575

3.5kW split set

$1765

5.0kW split set

$2065

6.3kW split set

$2675

7.0kW split set

$2795

8.0kW split set

$3280

9.5kW split set

$3950
 Download Bronte Series Brochure
 Download Avanti Series Brochure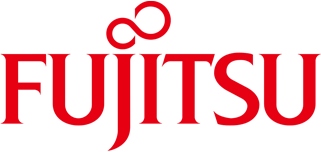 2.5kW split set

$1695

3.5kW split set

$1889

5.0kW split set

$2525

6.0kW split set

$2835

7.0kW split set

$2999

8.5kW split set

$3795

9.4kW split set

$4299
 Download Fujitsu Series Brochure
Our Prices include delivery, standard back to back installation, and electrical work, all completed by our licensed and insured technicians.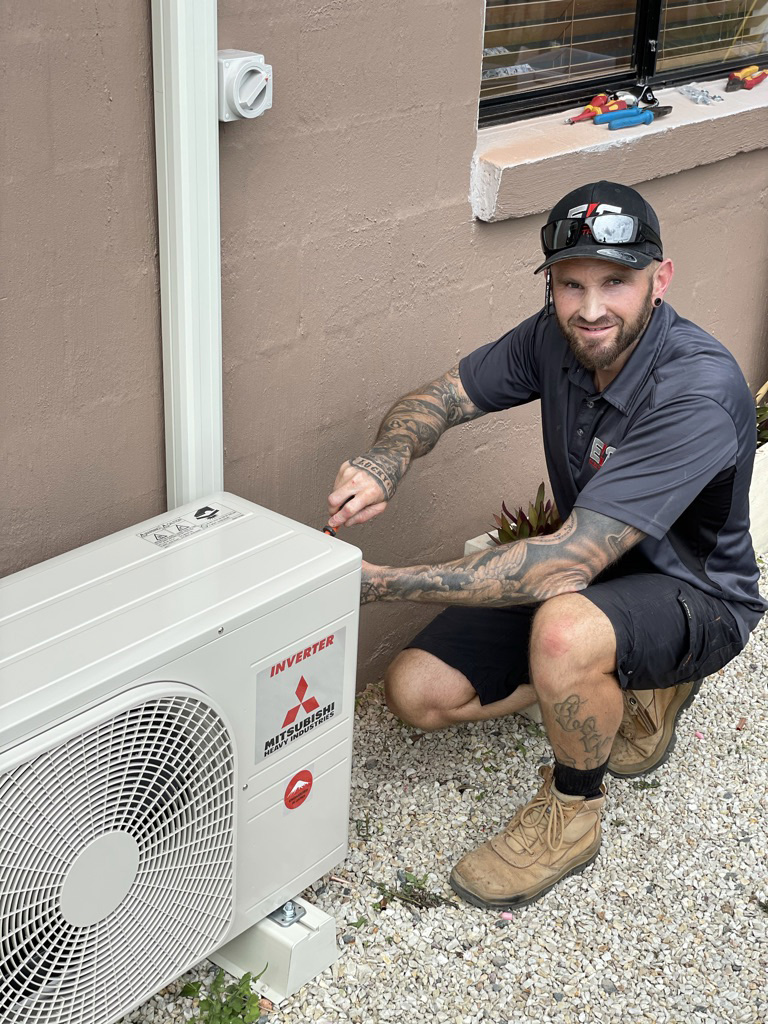 Which product is right for me?
There are a lot of factors to consider when it comes to finding the most suitable air conditioner. Factors include things like the size of your home or office, number of rooms, or whether it is a single or multi-story building. All these elements can have an impact on an air conditioner's efficiency and running costs. Don't worry, we will help you find the right air conditioner for your space and budget!
No matter what type of air conditioner you're thinking of getting – whether that's a split system or a ducted air conditioner – it allows you to live and work in comfort.
In our subtropical Gold Coast climate where sweltering summer days are common, air conditioning is increasingly considered as an essential component to maintain a comfortable living or working environment.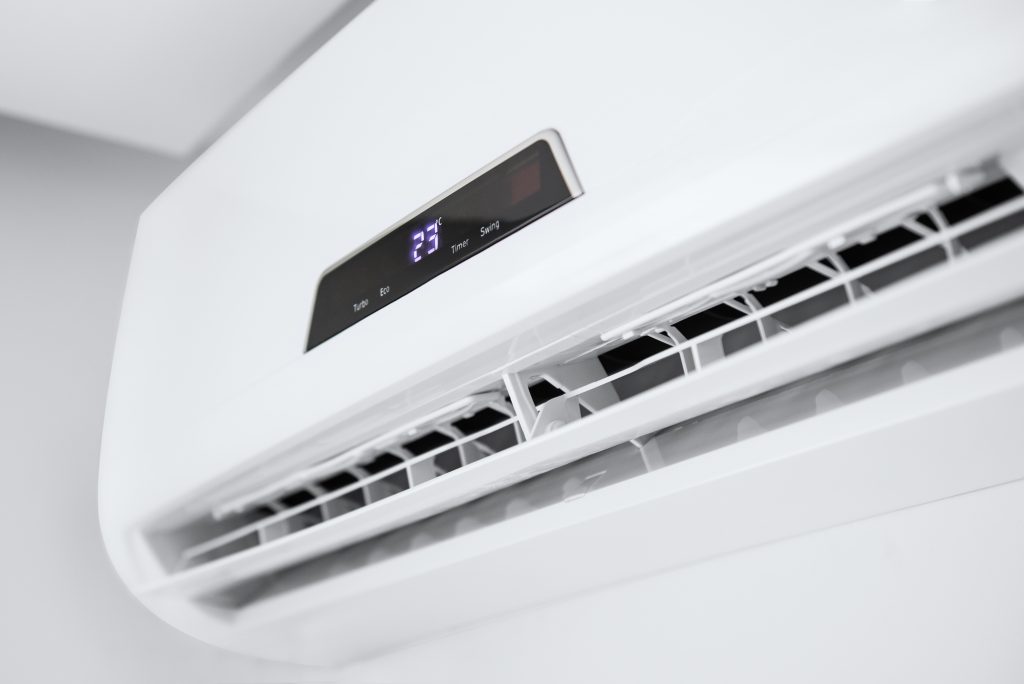 SPLIT SYSTEM AIR CONDITIONING
Inverter split system air conditioners are very energy efficient and quiet compared with conventional systems. They have advanced technology, allowing the user to adjust power to suit specific and individual requirements. An Inverter split system air conditioner can control the climate of a single room or specific area of your home. Capable of cooling you down in those hot summer months and warming you up in the cooler winter months.
Based on factors such as the size and position of the room, windows and insulation, EIC Electrical can recommend the most effective size of air conditioner unit for your residential needs. Looking for a new split system for your home or office? EIC Electrical is able to supply and install a range of split systems. We are able to supply a range of leading brands.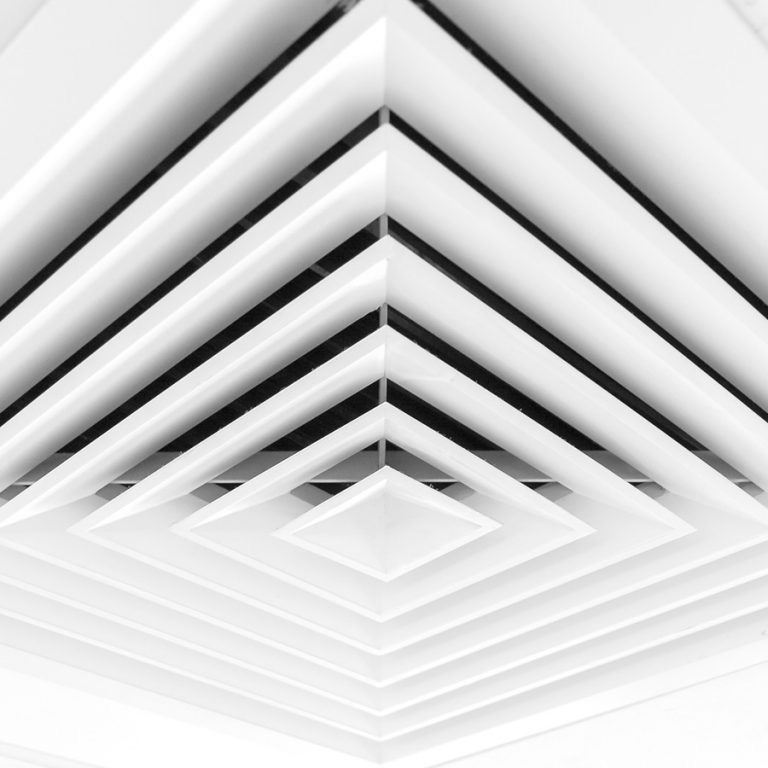 DUCTED AIR CONDITIONING
Ducted air conditioning systems are the 'top of the range' solution. When it comes to temperature control throughout your home or business, there's nothing quite like the whole-building comfort provided by ducted air conditioning.
Ducted air conditioning allows for the distribution of cool or warm air around the house or office, year round at the touch of a button. Ducted air conditioning systems are flexible and efficient. They can be set to operate in different parts of your home or business at different times of the day by adding zone controls which enable you to shut down certain rooms in the building at times when they are not being used. For example; at home on a hot summer's day, you can cool the living area during the day, and bedrooms at night – for the best comfort solution. Ducted air conditioning systems contain a number of components, being the air handling unit, the outdoor compressor and vents in each room. The ducted air conditioning system then transmits the conditioned air through flexible ductwork to the room vents.
Looking for a new ducted system for your home or office? EIC Electrical is able to design, supply and install a range of high quality ducted systems. We are able to design individual systems to suit your space, needs and look you want to achieve. We are able to supply a range of leading brands.
Stay cool this summer, and warm in winter
EIC Electrical can install reverse cycle, split system air conditioning ensuring a comfortable environment both in summer and winter. We can supply and install all known brands, and we also have a selection of top quality brands.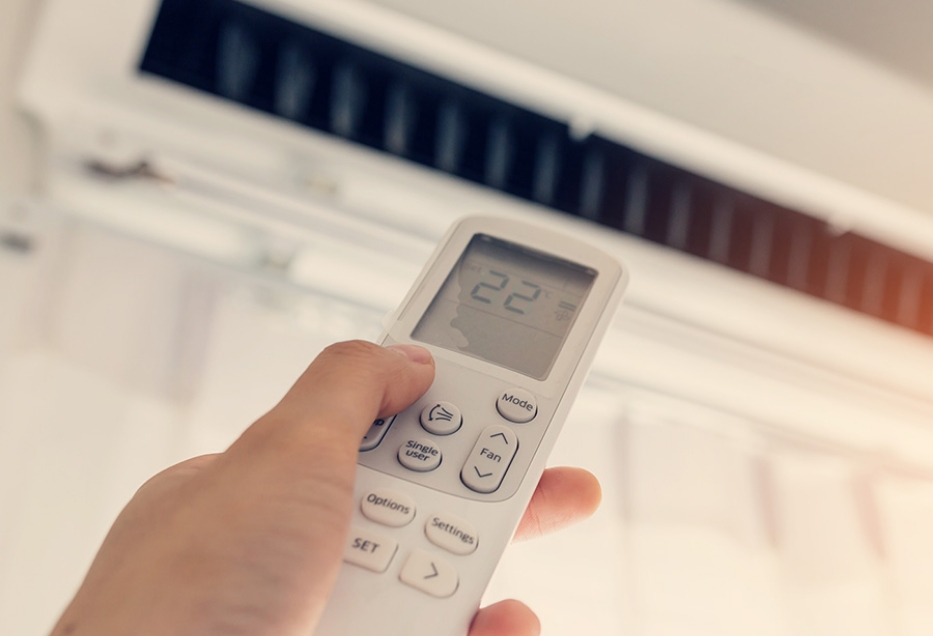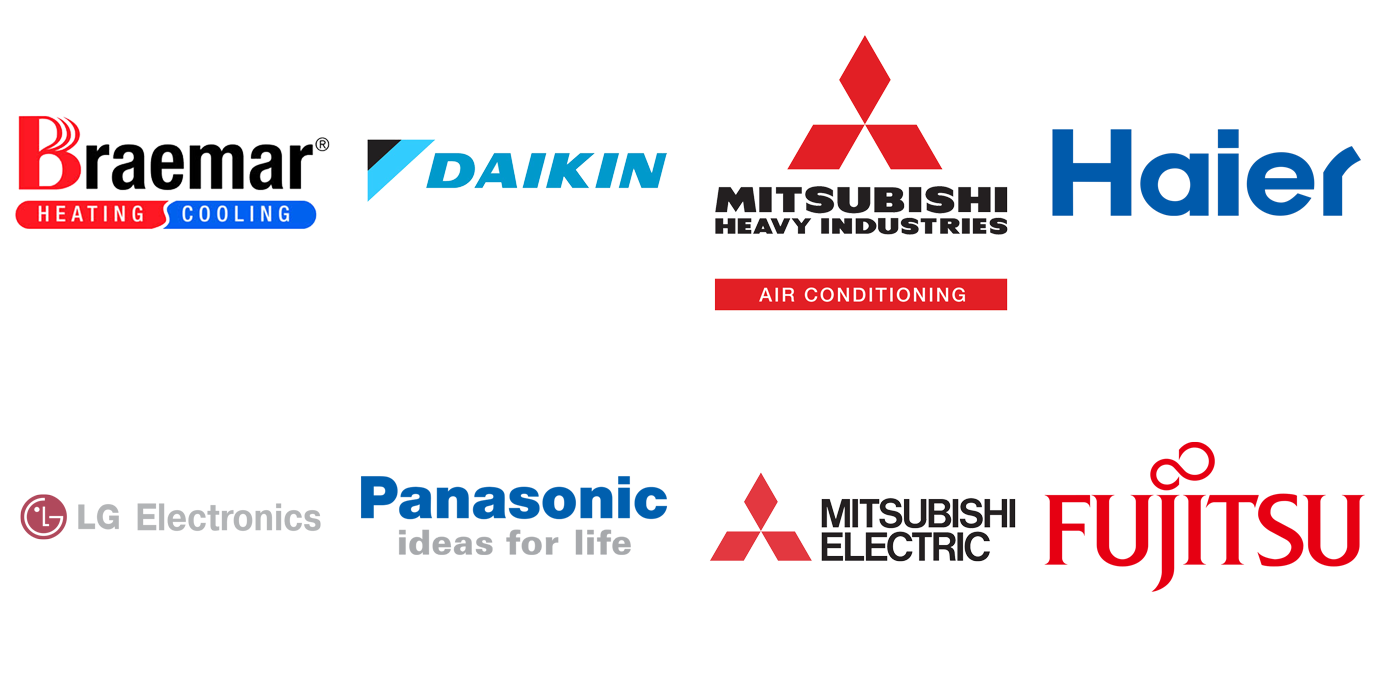 Free quotations on new installations — from plans or on-site
Free quotes on maintenance contracts — all areas
Free quotation on electrical upgrades if necessary
Quotations completed by trained, experienced air conditioning professionals
Obligation free
No hidden surprises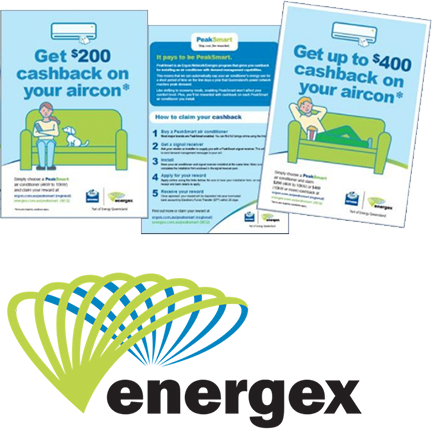 Get up to $400 cash back
on your AC Installation through the PeakSmart program
In an attempt to reduce air-conditioning costs, Energex Australia offer energy schemes and rebates. Want to save money on your aircon and its running costs? EIC Electrical offer installation of energy efficient Air conditioners and Energex Peak Smart meters. For more information on our dealings with Energex and Peak Smart meters please click here.
Ensure the conditioned air
within your home/work environment is
COVID-19 free.
EIC Electrical Split System Air Conditioning
Premium Cleaning Services $149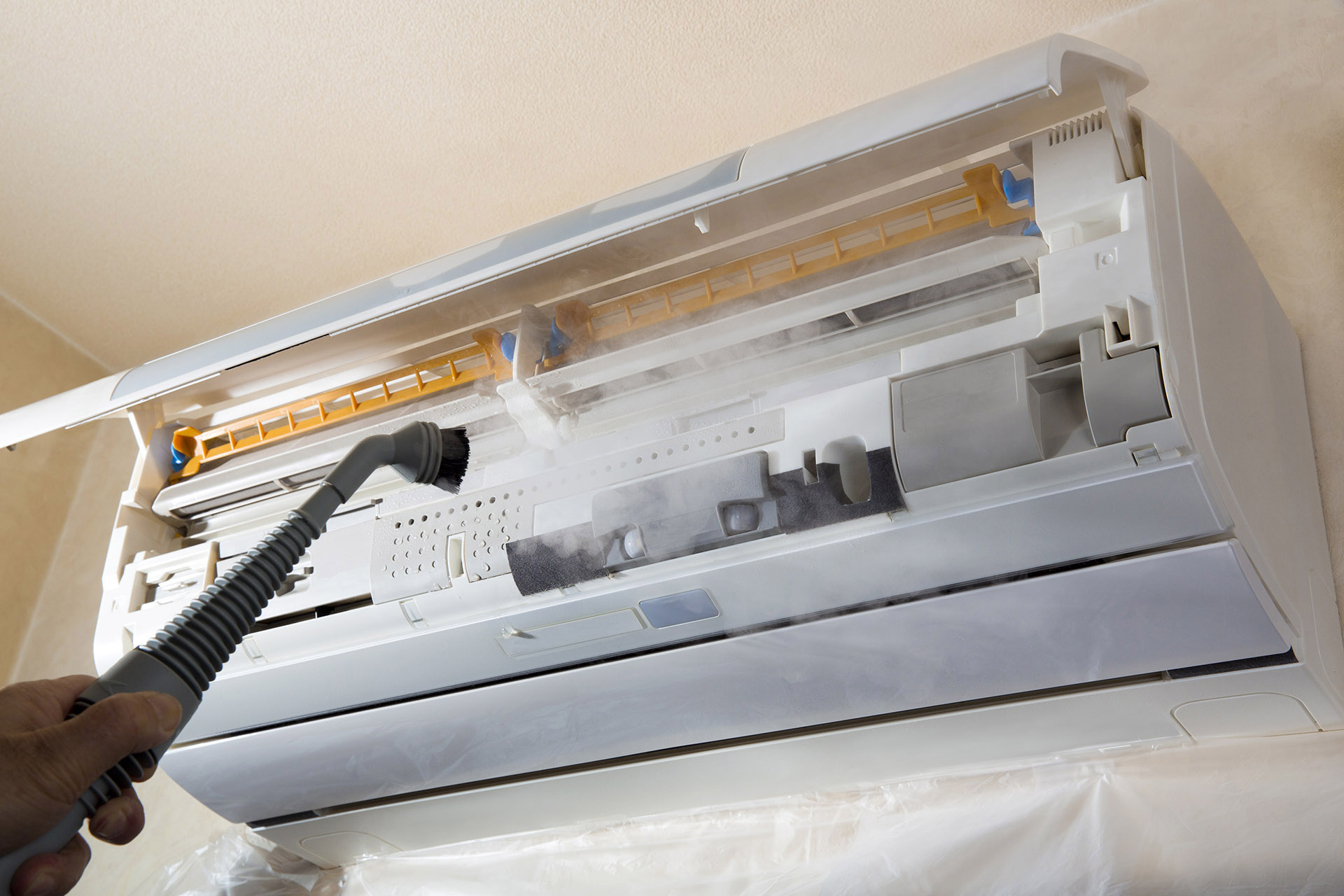 DID YOU KNOW… Trapped moisture in your air conditioner can turn into poisonous mould!
Microscopic airborne mould spores are dangerous and extremely easy to inhale; especially for young children.

Potential health effects and symptoms associated with mould exposures include common cold symptoms, asthma and other respiratory problems.
Mould can release toxins that can lead to bleeding in the lungs and pneumonia.
Mould can cause a reaction to those allergic, with outcomes as bad as breathing problems, or severe as death.
Your air conditioner is the best way to beat the heat, providing cool air no matter what the temperature is outside, but unless you keep it well cleaned you could be breathing in harmful mould, mildew, fungi, bacteria and viruses like COVID-19. Air conditioning units need to be regularly cleaned as they can harbour a variety of organisms which can make you and your family sick.
EIC Electrical offer a comprehensive air conditioning cleaning service. We specialise in cleaning and sanitising split systems so you will enjoy breathing healthy, clean air again.
A professionally cleaned air conditioner means healthier indoor air quality, 22% less power consumption and better cooling power! When you get your air conditioner cleaned with EIC Electrical you will not only stay healthier you will also save money as the unit will run more efficiently.
We pride ourselves on our prompt and professional cleaning service and will be there when you need us to clean you air conditioner job to the highest standards.
Aircon cleaning and sanitising will kill and remove mould and bacteria from places you can't reach!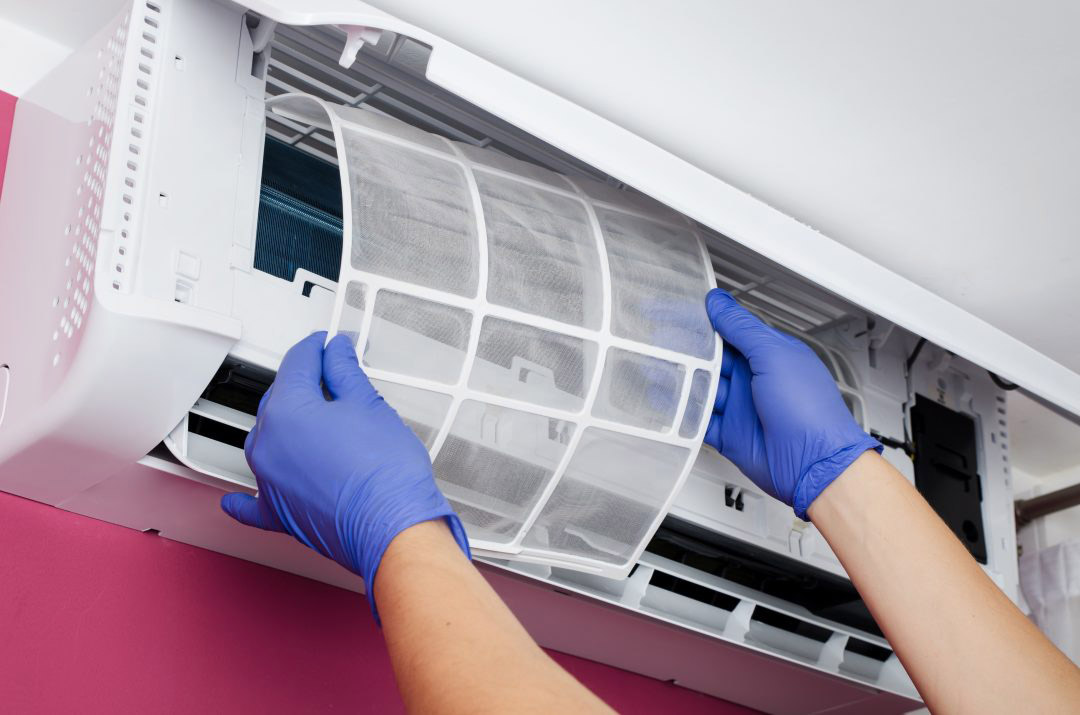 Benefits of Air Conditioner cleaning
Dramatically increases the efficiency of your air conditioner, slashing your electricity bills.

Improves air quality by removing harmful germs, mould and bacteria.
Heating and cooling performance is increased by up to 4°C.
Extends the life of your air conditioner.
Improved performance means your ideal temperature is reached quicker.
Ideal service for asthma and allergy sufferers.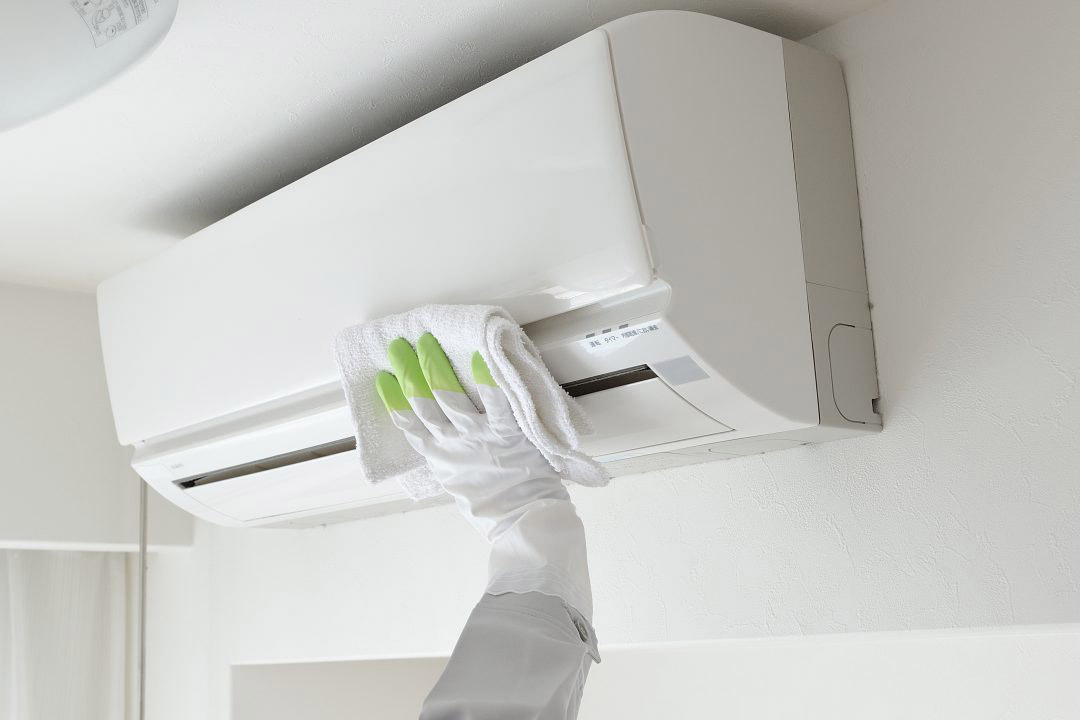 What do you get for your money?
Primary Filter Cleaning and sanitising treatment
Low pressure coil clean
Evaporator casing clean and sanitise
Antibacterial coil treatment
Clean and flush fan and drain
Outdoor condenser unit clean and flush
Outdoor unit anti corrosion treatment
System functionality check
Remote operation and battery check
We would love to see you soon
Call us now or complete the contact form. We look forward to hearing from you!
0466 189 357
Location: Robina, Varsity Lakes, Mudgeeraba, Burleigh, Mermaid Waters, Palm Beach, Merrimac, Nerang, Carrara, Reedy Creek