ELECTRICAL SAFETY INSPECTION AND ENERGY CHECK
Our Electrical Safety Inspection and energy check is offered as a complimentary service with any booked work.
ELECTRICAL SAFETY INSPECTION AND ENERGY CHECK
Electrical accidents can occur at any time and the consequences can be extreme. Keeping your premises and family safe, whether it is your home, business or rental property is number one priority.
The purpose of an Electrical Safety Inspection is to:
Identify potential electrical risks and hazards
Identify items that need immediate repair
Identify items that are likely to need upgrading in the near future
Ensure the correct function of safety devices
After performing a comprehensive safety inspection, we will then issue you with a detailed condition report. The report you receive will generally contain an assessment of the overall condition of your electrical system and whether it is safe or in need of remedial work.
What we check when we perform an electrical safety inspection:
Switchboard wiring checked
Inspection of Wiring
Inspection of lights and switches
Inspection of Power Outlets
Testing of Smoke Alarms
Safety Switch (RCD) Testing
Accessible roof space inspected
Ensure compliance with Electrical Safety Regulations
Immediate Repair of any dangerous Defective Items
NEW PURCHASE INSPECTIONS
One of the most crucial times to have an electrical safety inspection is before you move into a house. Electrical wiring is hidden in the walls and when it is out of sight, you may not know if there are any potential problems. By having the electrical installation of a home you are considering buying inspected, you can ensure that you aren't about to invest in an unsafe home that is hiding an electrical nightmare. An inspection will alert you ahead of time of potential fire hazards or inefficiencies that you can demand be fixed before further consideration of purchase. This could save you a lot of money and serious inconvenience.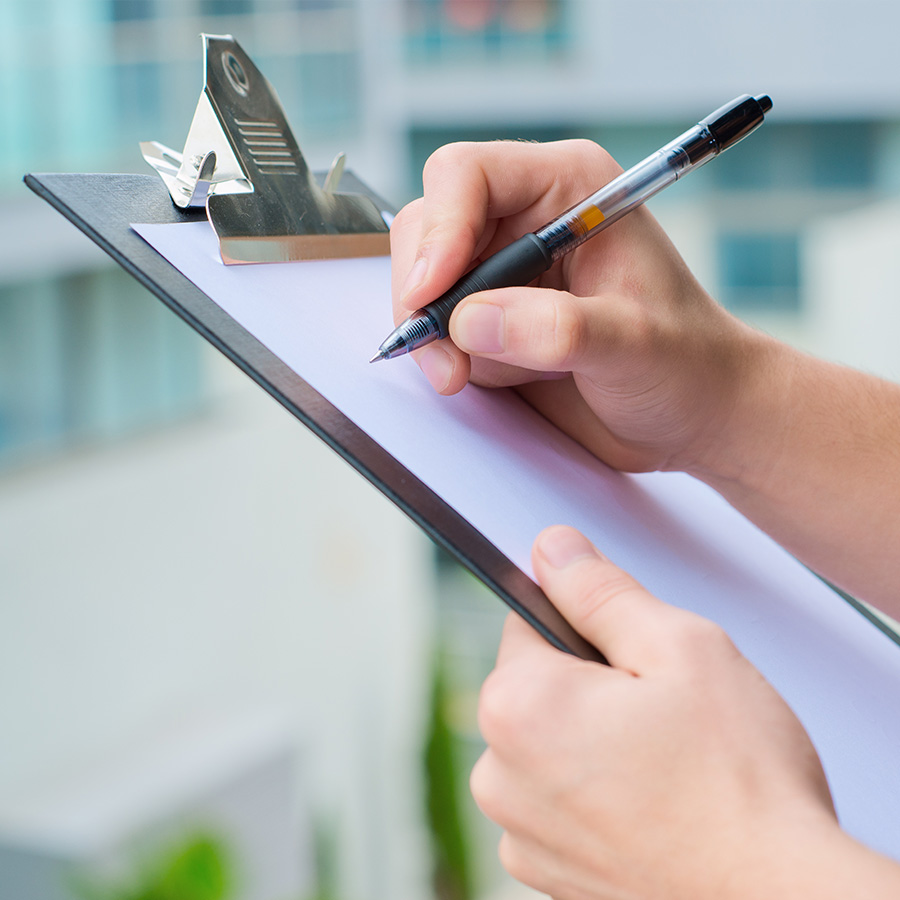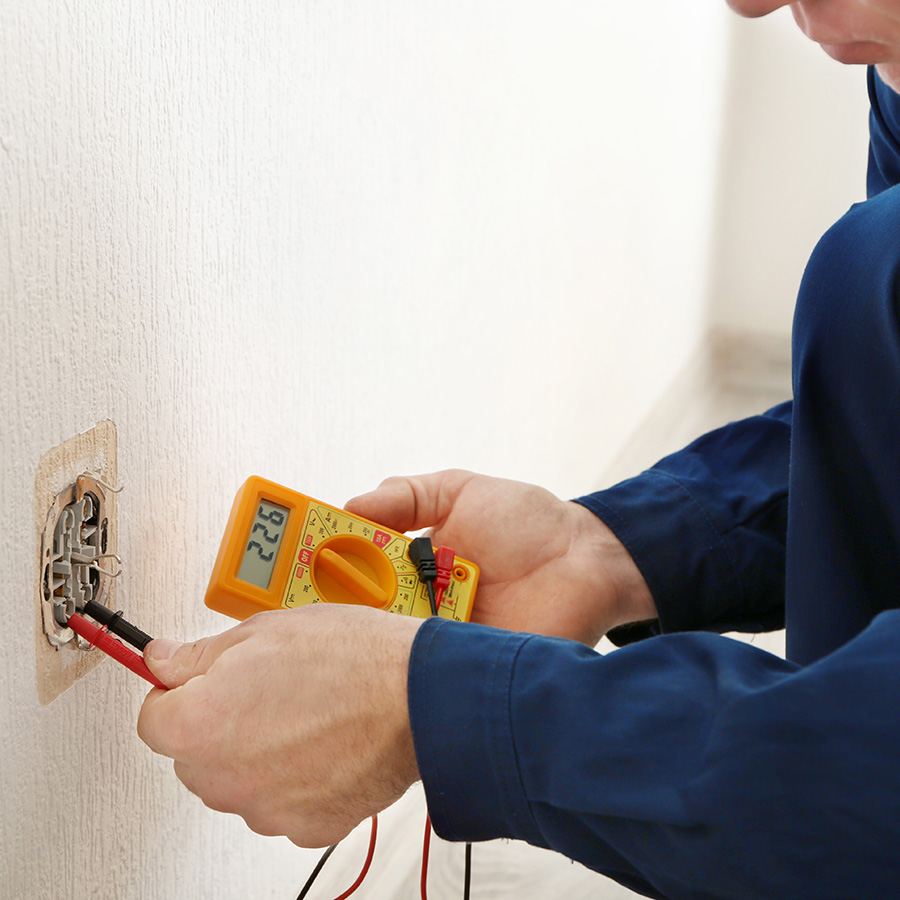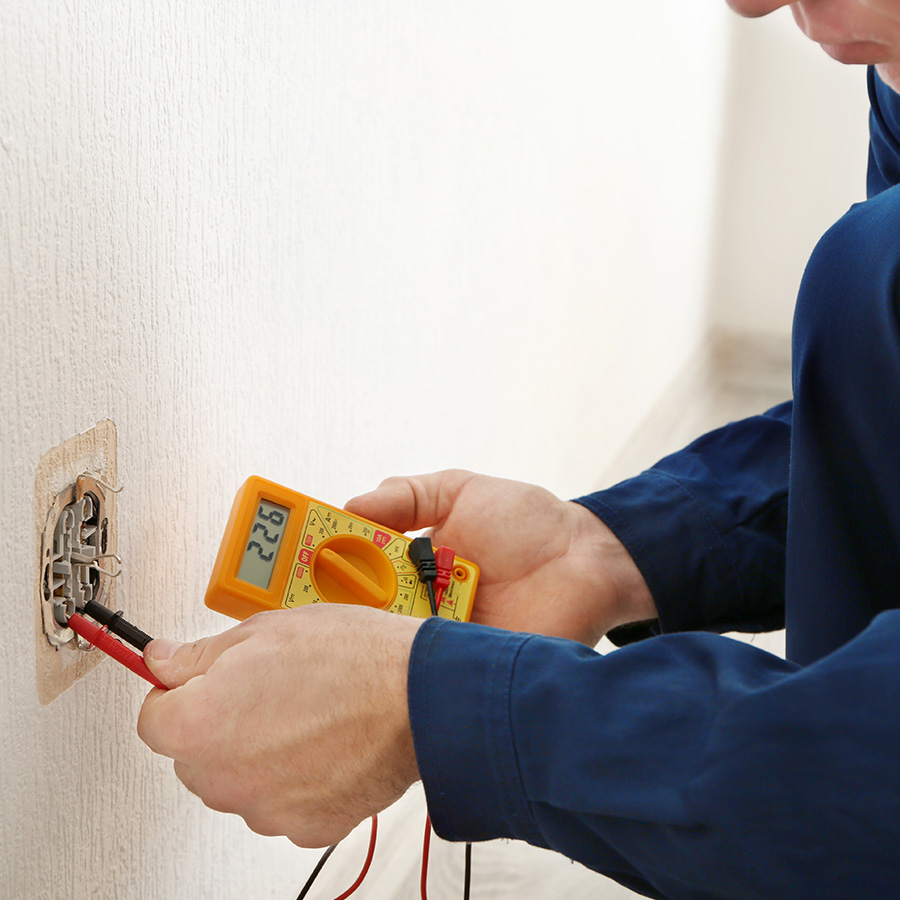 HOME SAFETY INSPECTIONS
If you have never had a safety inspection of your electrical system, or it has been a long time, it may be a good idea to call EIC Electrical Today. As your family grows and as technology advances your energy consumption needs also change. Putting increased energy demands on your home's electrical system could have an effect that you should be aware of. A home electrical safety inspection will not only alert you of potential fire and health hazards, but it also will show you where your home is inefficient. This will give you the opportunity to make improvements that will save you energy and money moving forward. Aside from your electrical system, a safety inspection also tests your safety equipment, such as smoke and carbon monoxide detectors. These safety features are essential to ensuring your family and property remain in good health.
REAL ESTATE INSPECTIONS
When you are ready to put your home on the market, you want it to sell at the highest value. A good way to ensure that this happens is by having EIC Electrical conduct a thorough electrical safety inspection to see the current condition electrical system. We can then make repairs and other adjustments to satisfy any requirements of your real estate agent or to affordably increase the value of the home. Home electrical safety inspection is the first step toward taking control over your energy needs and efficiency. When you are ready for a home inspection, call EIC Electrical Today.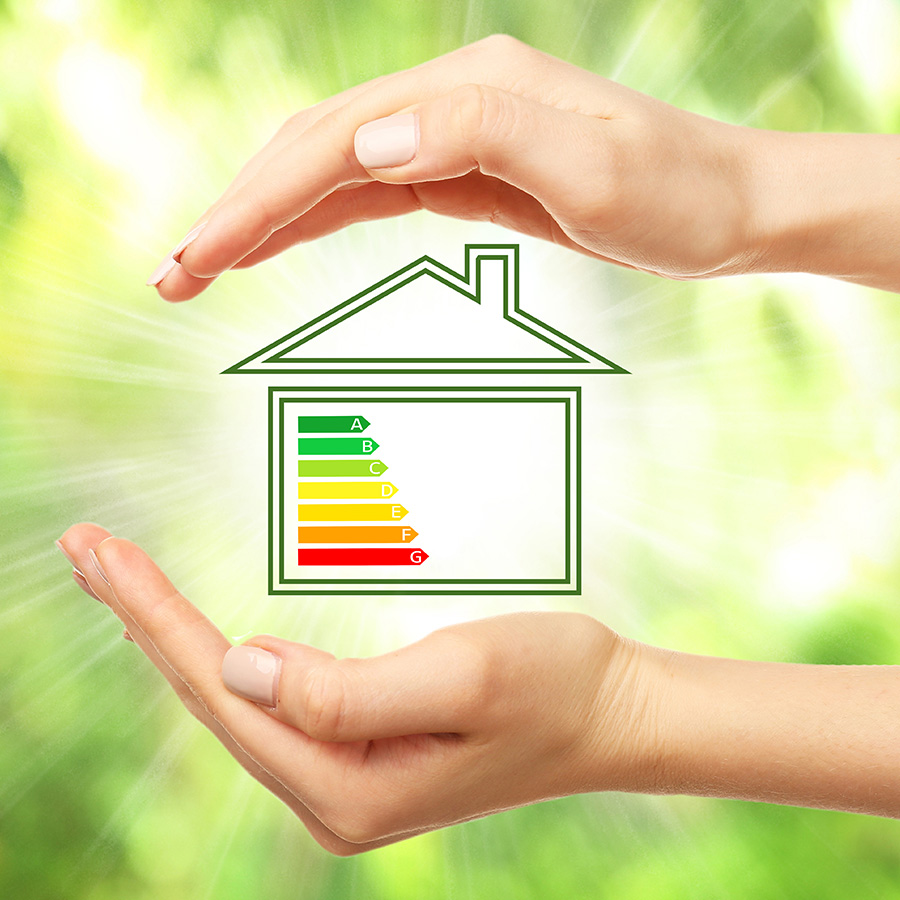 Talk to us about electrical safety inspections and energy checks for your home.
Energy Efficient Solutions
Save money and the environment with EIC Electricals affordable energy efficient solutions.
Power saving lights and appliances, as well as power savers and quality installation, can all help toward lowering your bills and helping lower emissions.